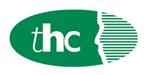 c£24,000 + Excellent benefits.
A superb opportunity has arisen to join a well-established, highly respected lender. Our client offers a wide range of financial solutions to businesses including leasing, asset finance, and vendor finance. This is a dynamic environment and there are excellent career opportunities.
You will be working as part of a small, busy and friendly team, where you will form an integral part of the sales support function. Your responsibilities will include the accurate and efficient processing of all new business documentation.
The successful will also be a confident communicator as this role will involve you having the ability to build rapport and maintain strong business relationships with the sales team and business introducers through regular telephone contact.
You will ideally have some experience gained in a similar role within the leasing/asset finance industry but the company will also consider applications from other areas of Financial Services.
In addition to the salary of £24k there is an excellent benefit package and career development opportunity.
Contact: If you are interested in this opportunity, please contact Julie Ramsay on 01279 713900 or email your CV to julie@thcrecruitment.co.uk