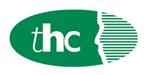 c£30k plus benefits.
We are seeking a candidate with Banking/asset finance expertise to work closely with the FPM preparing reports for external & internal stakeholders, contributing to the forecasting & budgeting process and pricing support.
In addition they must be able to take on ad hoc business improvement projects and provide support to the FPM on wider finance and company objectives.
Main Responsibilities:
To Deliver:
Create and compile Executive and Board reports on a monthly & bi-monthly basis to agreed deadlines.
Daily production and distribution of New Business Origination and New Business Completion reports & monthly reconciliations of the same.
Consolidating business units performance into Divisional output.
Supporting the Sales Remuneration process.
Assisting with the forecasting & budgeting process.
Supporting pricing decisions
Design, development and production of ad-hoc reports as required.
Support the Finance Team in delivering relevant Finance Dept SLAs and KPIs agreed each year with emphasis on producing relevant, reliable analysis and robust recommendations.
To Develop:
Production and format of all existing outputs and development of new requirements.
Strong commercial awareness of banking sector and products.
Personal development through professional qualification.
Key Competencies (Skills and how the job operates):
You should refer to the Competency Framework: 'Professional' for detailed descriptions of the requisite competencies and to ensure you are familiar with the required attributes and how to demonstrate capability:
Communication.
Problem solving.
Delivering quality, commercial performance.
Continuous improvement.
Professional Development.
Additionally, at all times you will be expected to:
Act as a brand ambassador.
Take responsibility for your own quality, objectives and activity.
Adhere to Bank policies and procedures.
Uphold strong professional standards.
Take responsibility for your own professional development.
Key Skills:
Excellent numeracy and literacy skills.
Financial analysis and interpretation skills.
Strong PC literacy skills, including Microsoft Office (Specifically Excel).
Strong communication and presentation skills.
Engage stakeholders at all levels.
Good personal planning & organisation.
High degrees of personal motivation.
High levels of commitment, endeavour and application.
Desire to continue learning and personally develop.
Ability to take on and employ new concepts.
Contact: Send your CV to Julie Ramsay julie@thcrecruitment.co.uk 01279 713900