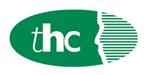 £45k.
Fantastic opportunity for an experienced Collections manager to join a busy, vibrant team based in Cheshire. This is a great company to work for, excellent working environment, and career opportunities. Liaising internally with; Asset Finance /Finance/Risk, and Externally with Intermediaries/Repo agents/Auctions/ Solicitors/Suppliers/Liquidators. You need to have had previous strong hands on Collections experience within the Asset Finance industry.
Key Responsibilities:
Preparing submissions to Solicitors for legal action.
Assessing when repossessions are necessary.
Authorising control of repossessions.
Organising sale of assets.
Liaising with repossession agents / Auctions etc.
Organising online prosecutions in small claims courts.
Liaising with Liquidators.
Agreeing payment plans.
Arrears calls & correspondence to hirers.
Liaising with Brokers & Suppliers.
Collecting Debit card payments.
Managing the secondary rental portfolio.
Key Skills:
Ability to Communicate with Hirers/Customers/Third Parties in a meaningful way.
Good attention to detail.
Numerically sound.
Comfortable working to internal deadlines.
Comfortable with computer operations.
Pleasant telephone manner.
Works well in a team.
Please ONLY apply for this position if you have the relevant collections experience.
Contact: Email your CV to danielle@thcrecruitment.co.uk