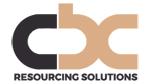 Up to £55,000 + Benefits & Bonus.
My client is a large Asset Finance provider who is currently seeking an Operations Manager to take responsibility for a team of internal personnel including customer service, processing / payouts. You will oversee the team managing the proposal to decision process ensuring deals are processed and paid out efficiently.
Key Responsibilities:
Manage and co-ordinate the activities of the support team including proposal management, document processing, activations and payout.
Maintain accurate business data that will be used to support operational management information.
Oversee delivery of the agreed customer journey and experience ensuring that all agreed service levels are met.
Act as a first level escalation point for any expression of client dissatisfaction.
Lead, coach and motivate the team.
Lead improvement of data driven decision making and build MI reporting through enhanced data capture.
Drive process improvement and encourage ideas to deliver customer outcomes.
Lead process automation on core business systems to reduce manual rework and inefficiencies.
Building relationships and lead by example with a mindset of customer service excellence.
Ensure key performance indicators are consistently met and exceeded through people performance management and undertaking 1st line of defence assurance testing.
Enhance Standard Operating Procedure documents to reflect the go-forward process and embed in the team.
A proven manager you will have in-depth experience of Asset Finance gained in a leadership role. You will be a team player able to lead by example with demonstrable success in nurturing talent and building a strong team.
Contact: Gemma 07850 906716 gemma@cbcrs.co.uk